A-TECH CIRCUITS is a professional PCB manufacturer with High frequency microwave RF PCB board, microstrip circuit board, antenna circuit board, ARLON high frequency PCB, TACOINC high frequency PCB, Rogers high frequency PCB. F4BM high frequency PCB, radio frequency circuit board, power splitter, coupler circuit board.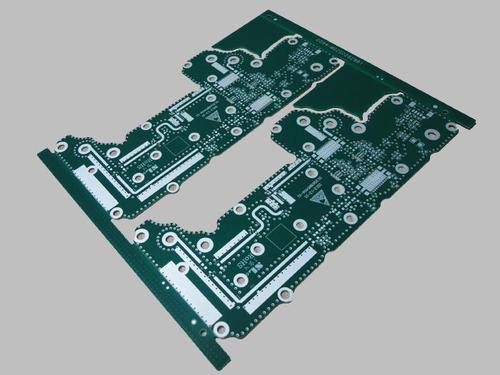 High frequency PCB board processing instructions:
1. Our commonly used high-frequency board supplies are: Rogers ROGERS, TACONIC series, high-frequency microwave PTFE circuit board, Teflon Teflon, polytetrafluoroethylene circuit board.
2. Commonly used stocks are Rogers 4000 series: RO4350B / RO4003C Thickness.
3. Our company's unstocked material delivery time needs to be confirmed with the material supplier. The supplier has an inventory delivery time of 1-5 days, and no inventory needs to be confirmed with the supplier.
4. All high-frequency laminate can be mixed with FR4 plate and PP. Rogers 4000 series can synthesize FR4 mixed plate with RO4350BPP.
1. Rogers high frequency board materials include:
RO4003C, RO4350B, RO4360, RO4533, RO4535, RO4730, RO4232, RO4233, RO3003, RO3006,
RO3010, RO3035, RO3203, RO3206, RO3210, RO3730, RO5780, RO5880, RO6002, RO3202, RO6006
2. The material model of TACONIC is as follows:
TLY-5A TLY-5 TLY-3 HT1.5 TLX-0 TLX-9 TLX-8 TLX-7 TLX-6 TLC-27 TLE-95
TLC-30 TPG-30 TLG-30 RF-30 TSM-30 TLC-32 TPG32 TLG-32 TLG-34 TPG35 TLG-35
RF-35 RF-35A RF-35P RF-41 RF-43 RF-45 RF-60A CER-10
3. The materials of ARLON high frequency board are as follows:
AD255C03099, AD255C06099, AD255C04099, AD300C03099, AD300C04099, AD300C06009, TC600,
AD250C02055C, TC350, MCG300CG, DCL220, CUCLAD 217LX, CUCLAD 250GX, ARLON 55NT
4. Wangling and Taixing high frequency board materials are as follows:
F4BK225 F4BK265 F4BK300 F4BK350 F4BM220 F4BM255 F4BM265 F4BM300 F4BM350